North Manitou Island

North Manitou Island is one of several islands that make up the Lake Michigan Archipelago. It is located in northern Lake Michigan off the coast of the town of Leland.

The Island itself is approximately 7 1/4 miles long by 4 1/4 miles wide and is laced with over 30 miles of trails. While we didn't see any racoons on our trip, you are warned to hang your food as if in bear country because of the racoons. The largest animal we saw was a couple of chipmunks! :)

Most of these pictures are over a 100k in size, so be patient after clicking on the thumbnail!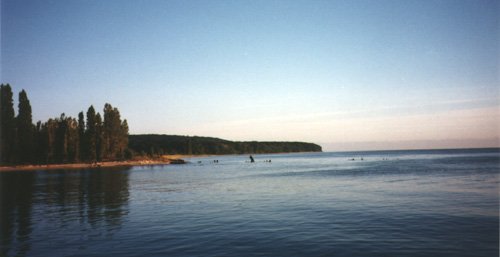 This is a view looking north from the dock. It looks like a sunset but is actually bright daylight. The photo lab messed it up but I kind of like it!
These next three pictures were taken from near the northeast corner of the Island. We had stopped for a rest break and to scarf down some oreo granola bars. *grin* As you can see, it was a beautiful sunny summer day!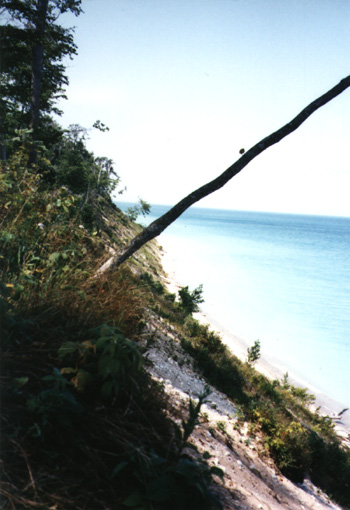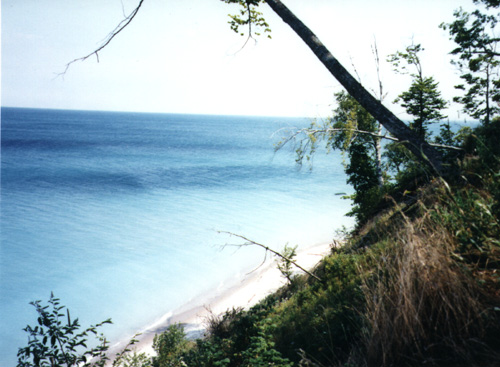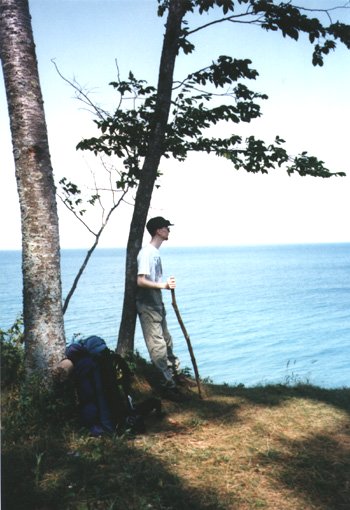 This is a pic of Doug getting our water out of Lake Michigan. Doesn't the water look yummy? It's being filtered by a PUR Scout water purifier. Notice all the brownish water? Verrry sandy. Clogged the filter up in no time! *grin*